DODGEBALL!
Wolf of Wall Street Lunch Activity
Today, the HOCO Candidates battled it out with a game of dodgeball. The first match featured the eight candidates against each other. Anahi Ramos, Misael Lopez, Emily Rangel, and Andrew Duran were one team while the other team was Jacob Hixon, Peytan Baeza, America Rojas, and Alexander Chavez. That game was the most chaotic of the three. In the second game, America and Alex won against Anahi and Misael. This game started very fast, the boys fighting hard against each other, leaving it up to the girls to determine which team moves on. In the last game, America and Alex played against each other. The game started very slow but ended with America throwing a ball that hit Alex in the leg to secure the win.
Leave a Comment
About the Contributor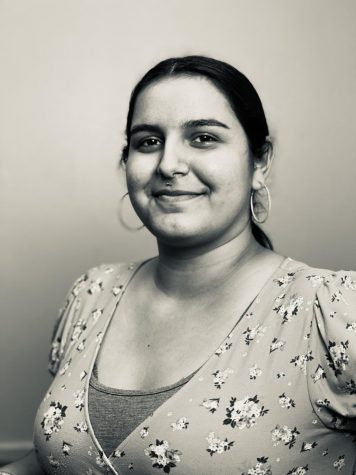 Rosali Flores, Editor
Rosali, Class of 2022, joined The Orange & Green her junior year and is also a member of the Link Crew on campus. In her free time, she enjoys reading,...