As the air gets crisp and the first leaves start to fall, the most ICONIC books will be ready to be dusted off the shelf and enjoyed while wrapped up in a blanket and sipping a Pumpkin Spice Latte…Twilight.

Have you ever read or watched Twilight? If not, here's the run down: Twilight is a 2008 Young Adult romantic book series by Stephenie Meyer that was adapted into a film series. The four novels are Twilight, New Moon, Eclipse, and Breaking Dawn. The story starts off with a girl named Bella who moves to the small town of Forks, Washington. She then starts to fall for one of her classmates who she later discovers is really a 108-year-old vampire. But wait, there's more! It also turns out that her childhood friend (and guy who falls in love with her) is also a werewolf.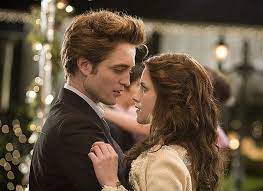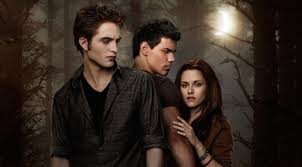 Bella is also caught in various conflicts throughout the saga that create suspense and keep the audience hooked! It's got teenage romance, vampires, werewolves, blood, and a killer playlist of indie music (think Death Cab for Cutie, Paramore, Muse, Christina Perri, Linkin Park, Bon Iver, Lykke Li, and much more). Make sure you get your Pumpkin Spice Lattes, popcorn, and the comfiest pajamas and blanket, and read the books and/or watch the movies. You can check out a copy of Twilight, New Moon, Eclipse, and Breaking Dawn from our LMC. Stay tuned to find out where you can stream the films online (currently, at the time of publication, the films are only available for rent or purchase).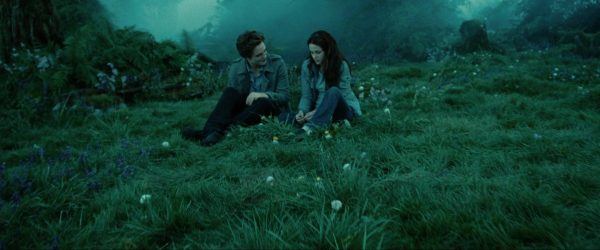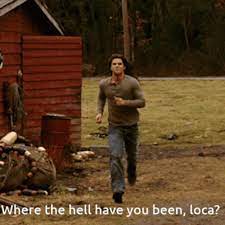 P.s. If you're already a HUGE Twilight fan and own all of the movies (like Ms. Padilla), it's time to jump straight into a Twilight viewing marathon at your earliest convenience. You can even have the movies on for background noise while you're doing your homework. Just don't forget to stop what you're doing and shout along with Jacob in New Moon when he yells the incredibly intellectual question, "Bella! Where the hell have you been, Loca?!"