Track and field season opener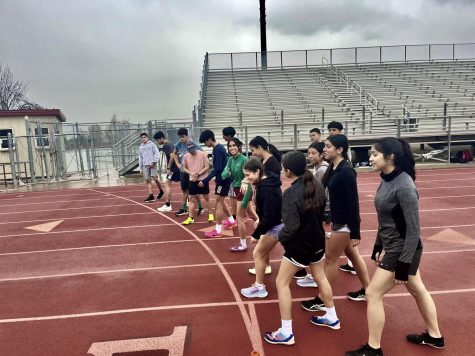 On Friday, March 3, PHS's track and field team has its first invitational race in Hanford.
Due to the severe rain that California has been experiencing, the track and field distance team, unfortunately, missed the Distance Classic meet held at Buchanan High School last Friday. The Distance Classic meet is held annually as the season opener and is strictly for the distance team.
"The Distance Classic meet is one of the most humbling experiences because you're racing against the top long-distance runners nearby. It's a good first race, though, because often you are pushed to your limit, so you're likely to PR." Runner, Ariana Gil says, "I was kind of disappointed it got canceled this year because I was really looking forward to it."
The runners and fielders kick off their season on Friday at the Neighbor Bowl. The forecast shows showers up until Wednesday, but fortunately, Thursday and Friday look like clear skies.
As the season is starting, fellow runners have set goals that they are looking forward to accomplishing this season. Top runner Alesandro (Sanji) Escarzaga says, "My goal for the season is to qualify for the D3 championships and eventually Valley. I'm coming into the season with a bang and finishing it with a bang." 
Good luck to the runners and fielders as they compete in their first meet this season.