Meet Our Foreign Exchange Students
This year, Porterville High School is hosting three foreign exchange students, Fatuma Hababuu from Africa, Sara Grzegorczyk from Europe, and Jenna Lattek also from Europe. These students are staying with host families in the Porterville area and will experience life in the United States through June 2024.
Fatuma Hababuu is our foreign exchange student from the country of Tanzania (Africa).
Some of Fatumas's favorite hobbies are reading books and playing soccer and when she's in Tanzania, she loves visiting National parks because they are beautiful. . She enjoys listening to different types of music and says it's something she isn't used to. Fatuma speaks two languages, English and Swahili. Some of Fatumas's favorite foods here in the United States are tacos and sandwiches. In Tanzania, her favorite food is called Pilau Biriani. She describes it as a "…traditional, beautiful fragrant rice dish made with many aromatic spices that adds an amazing depth of flavor to the rice. It can be made with either beef or chicken." 
Adjusting to life in a different country wasn't too difficult for Fatuma. She says everyone was "super welcoming" and she enjoyed meeting new people. Her family in Tanzania was very supportive of her decision to become an exchange student, making the change easier to deal with. A few things Fatuma is enjoying about California is being involved in school. Fatuma is currently a member of PHS ASB and she loves every moment of it., she likes how at PHS the ASB and students, in general, have a say in what goes on and how we have lots of school spirit. Whereas, in her experience in Tanzania students don't really have much of a say in anything.
There are definitely some cultural differences between life in the US and life in Tanzania.  For example:
It is rude and disrespectful to take a photo of someone without their permission

The right hand is designated for eating, greeting, and receiving things. A long handshake is a sign of friendship and can sometimes last an entire conversation.
Food is only sniffed at if there is something wrong with it and it's very insulting to the cook.
Hugging, kissing, and holding hands is something that should be done only in private in Tanzania, especially the island of Zanzibar, which is home to a largely conservative Muslim population.
Elders are treated with extremely high levels of respect and it's a huge cultural offense to question their opinions or be discourteous in their presence.
Tanzania, including the island of Zanzibar, is a deeply conservative country. Wearing revealing clothing is disrespectful and it's always best to dress modestly. Traditionally, women wear long skirts, but it's fine for visitors to wear trousers or jeans that aren't too form-fitting as long as they keep their chest, midriff, and thighs covered.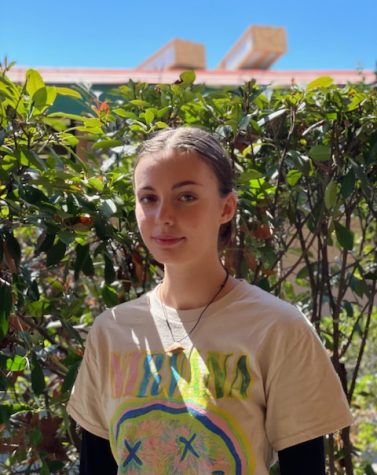 Sara Grzegorczyk is our foreign exchange student from Poland traveling 3,190.7 miles to attend Porterville High School. Sara decided she wanted to be a foreign exchange student because she wanted to live the "American Dream" everyone always talks about but it took almost a year for her to get into the program due to there being over 4000 other students trying to become exchange students. Sara was also lucky enough to receive a scholarship, 1 of only 38 students.
Some of Sara's hobbies are playing Tennis, Guitar, Piano, and Ukulele. She enjoys music and will listen to any genre, but shared that when she came to the United States, Country Music seemed very unusual, mainly because she had never really heard it before. Sara speaks 4 different languages, English, Polish, Spanish, and Italian. Some of her favorite places to visit in Poland are the snowy mountains, she says they are so beautiful and she enjoys going up there. 
In Poland, Sara's favorite food is Pierogi. Pierogi are filled dumplings made by wrapping unleavened dough around a savory or sweet filling and cooking in boiling water. Here in the US, she has become fond of Mozzarella sticks, tacos, quesadillas, and ranch dressing. According to Sara, when it comes to comparing food from Poland and the US, "it's much more unhealthy here (the US)."  The weather here is very different compared to Poland,  especially the hot weather. One of Sara's favorite traditions in Poland is Name Day. Name Day is similar to the Catholic tradition of Saint's Days in which every day on the calendar has at least one saint whose feast day is associated with that day, typically if your Name Day or Saint's Day is not also your birthday you get a treat or gift.
Here at PHS Sara is a part of our ASB and is enjoying being involved in school activities. She is loving the high school experience here because in Poland there is no school spirit so she really enjoys all the hype PHS gives. 
Jenna Lattek is our foreign exchange student from Germany. She traveled about 5,627.90 miles to be a part of Porterville High. Jenna decided she wanted to be a foreign exchange student because she "wanted to experience something new". Back in Germany, she has a sister who she misses very much.  However, her family was very understanding about Jenna wanting to travel to be an exchange student, and she is Jenna is getting a scholarship for her grades and volunteer work.
Her favorite food here in the US is macaroni and cheese, but in Germany, she loves German chocolate, pasta salad, and Schnitzel. Schnitzel is a slice of meat, often pounded until fairly thin, then breaded and fried. Jenna loves to roller skate in her free time and also participates in roller skate competitions in Germany, where she also does volunteer work with disabled children because she loves helping out. She also writes stories in her free time or writes in her diary. Jenna speaks 4 different languages, German, English, Dutch, and Spanish.
In Germany, Jenna shares, the music is not so different from the US, and Harry Styles is one of her favorite artists. But, when it comes to style, Jenna says things are very different… "comfy clothes" are not allowed at school, and students must dress properly.
Although Jenna was quite nervous about coming to a new country because she didn't know how people would treat her, and it was hard for her to speak with new people. However, everyone at PHS was welcoming and supportive, and a few girls helped her to find her classes which she greatly appreciated. 
All of these young ladies enjoy meeting new people and are excited for the school year that lies ahead of them. They are all members of our ASB this year and so if you see them around campus or at a school event make sure you say hi!