Character Counts to PHS Student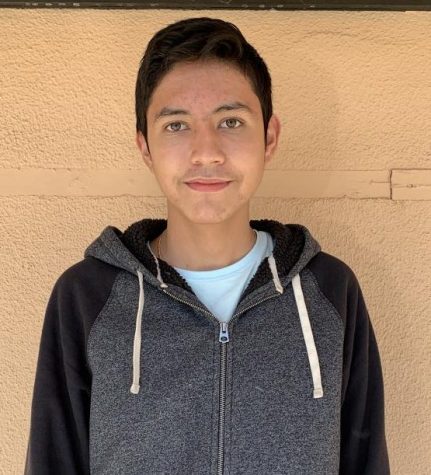 Character Counts is a nationwide program that The Tulare County Office of Education uses to recognize the youth of Tulare County who exhibit one of the principal behaviors of good character. Those characteristics are trustworthiness, respect, responsibility, fairness, caring, and citizenship, also referred to as "pillars of character" by the program are six core values common to a successful democratic society. 
Each Fall, Tulare County Superintendent of Education, Mr. Tim Hire encourages all teachers to nominate students that display one or more of the Pillars of Character. The Tulare County Office of Education selects students from those nominations to be featured in the CHARACTER COUNTS! Week section of the Visalia Times-Delta and the Tulare Advance-Register each October.
Each year Porterville High School has a student featured along with all of the other schools in the county. This year our featured student was nominated by Mrs. Zamora-Hobbs who teaches English and AVID. Junior, Obed Melendez Casillas,was nominated for the pillar of responsibility. Here is some of what Mrs. Zamora-Hobbs included in her nomination of Obed: "Obed is an AVID student who goes above and beyond to do well and shows that he is responsible and determined to meet his goals. He joined Porterville High School during virtual learning and did all he could to excel in all his classes and continues that during in-person learning. he assists his AVID classmates and is the go-to person to check with if someone is absent because of his organization. He is quiet and meek but is always kind to all those who speak with him. He is always friendly and greets his classmates and teachers."
Congratulations to Obed and thank you to Mrs. Zamora-Hobbs, you two are just one more reason "It's Great to be a Panther!"